Stadium fence is a kind of venue fence, which is widely used in stadiums, basketball court factories, sports fields and other places. The anti-corrosion method of the stadium fence directly affects the service life of the stadium fence. It needs to be clear to use the environment and the stadium fence network to reach the stadium fence. Anti-corrosion paint can also maintain the stadium fence for a longer time.
The anti-corrosion method for stadium walls is impregnation. Dipping is the formation of a plastic film on the metal by heating the metal, or the plastic coating on the metal surface after the hot soaking liquid is placed on the metal surface. This technology has been widely used in molds, low processing costs, easy molding and various shapes.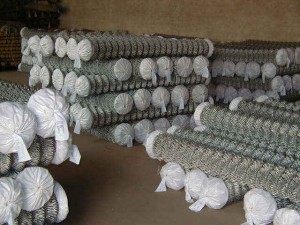 The plastic coating process is to coat plastic on the substrate. The current domestic mature impregnation process is the powder leaching process, which originated from the fluidized bed method. The so-called fluidized bed was first applied to the Winkler gas generator for oil touch decomposition, and then the solid-gas two-phase touch process was developed and gradually applied to metals.
Feeding fence is the main product of our company. This is only the beginning of shipments after the end of the year. There are also local products. The frame stadium fence has the following advantages: the frame stadium fence has outstanding protection and strong impact resistance, and the galvanized steel wire mesh and the frame are connected with the steel bars, which greatly reduces the product cost.